What projects

interest you?

Epoxyworks® magazine is a mix of customer projects and advice from our technical experts. If it's done with epoxy, there's probably an article on it. Explore the projects you're interested in.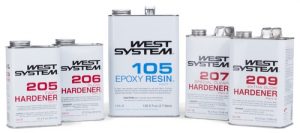 Project Gallery
About Epoxyworks
Epoxyworks is a magazine that is all about epoxy projects. From canoes to tall ships, architecture to art, tips to lab tests, and everything in between, anything about epoxy is fair game to be featured in the magazine.
All the magazine articles are written by WEST SYSTEM® Technical Advisors and Epoxyworks readers. We love seeing all the ways our customers use epoxy. We encourage readers to submit articles on their projects. The typical article is 500-1500 words and includes high-resolution pictures of the process and the final project.
Gougeon Brothers, Inc., makers of WEST SYSTEM Epoxy publishes Epoxyworks twice a year. The magazine has been in continuous publication since 1992.