Roller Covers
800 Roller Covers are thin polyurethane foam covers and are the only roller covers recommended for applying epoxy. The thin foam allows you to control epoxy film thickness, avoid drips and runs, and get a smoother epoxy coating overall. The 7″ covers can be cut for smaller jobs, narrow strips, and tight areas. By cutting these into segments you can make to make an ideal tipping brush.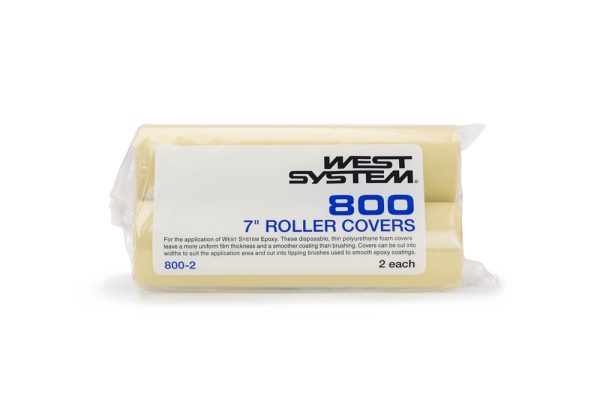 Roller Pan
Heavy-duty, flexible plastic roller pan allows you to "pop-out" epoxy after it has cured so the pan can be re-used. Eliminates the need for pan liners when working with epoxy.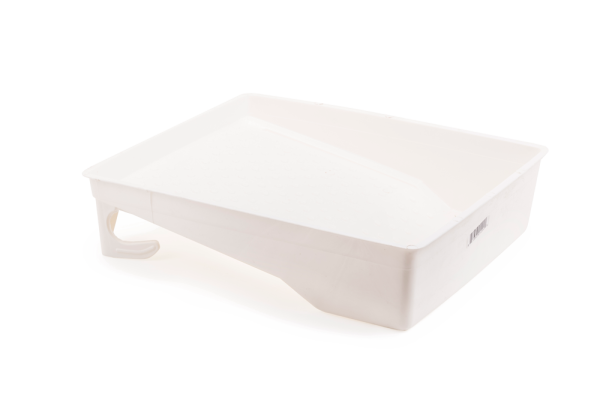 Roller Frame
801-HD Roller Frame is a 3″ caged frame that holds 7″ full-width 800 Roller Covers as well covers cut to narrower widths for epoxy coating in tight spaces.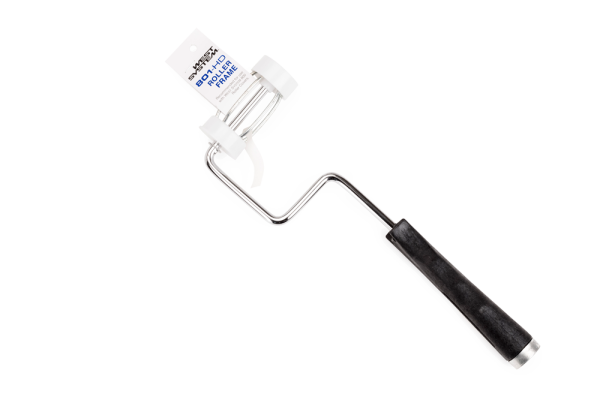 Glue Brushes
803 Glue Brushes are handy, disposable ½" x 6″ glue application brushes with a hollow metal handle. These brushes, which are also referred to as "acid brushes" are extremely useful in a wide variety of small epoxy bonding and coating applications. Their hollow metal design dissipates some of the heat generated by epoxy's exothermic cure reaction.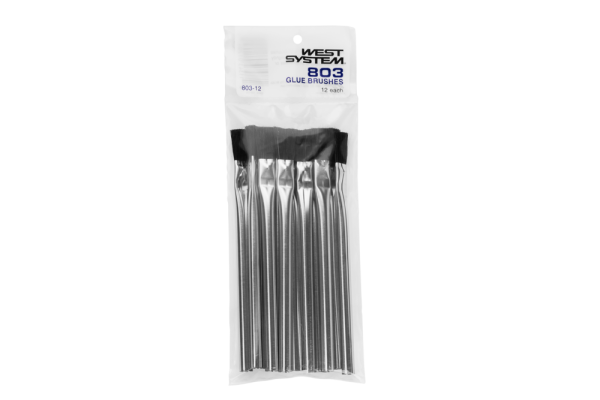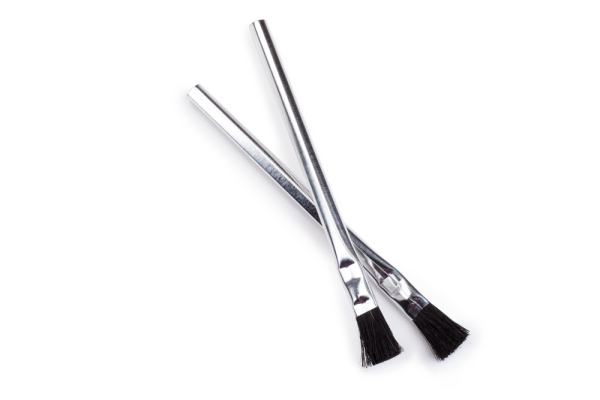 Reusable Mixing Sticks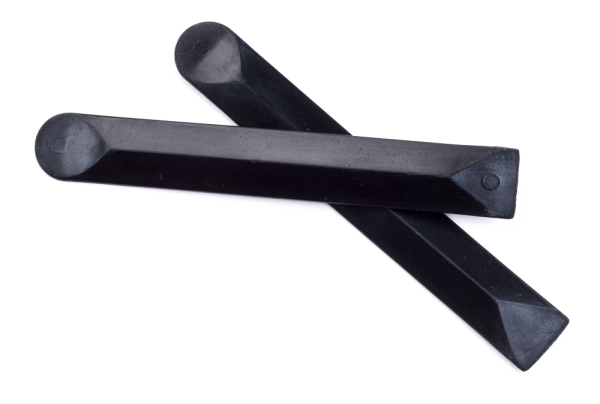 Reusable Mixing Sticks are practical for epoxy mixing, application, filleting and as a cleaning tool. The squared, beveled end reaches mixing pot corners for thorough mixing and blending in fillers, and for cleaning up excess epoxy. Use the rounded end to shape 3/8″ radius fillets. Cured epoxy pops off easily, so they can be reused many times. ¾"-wide x 5½".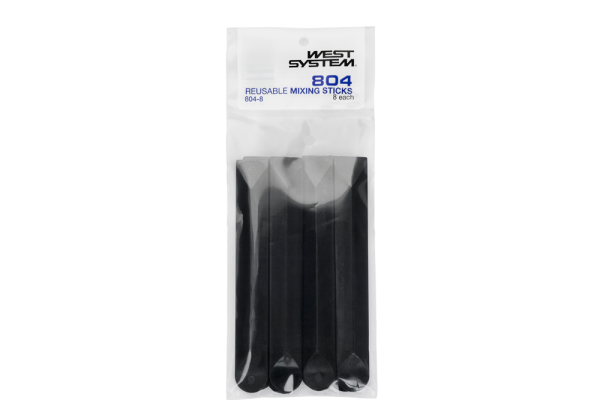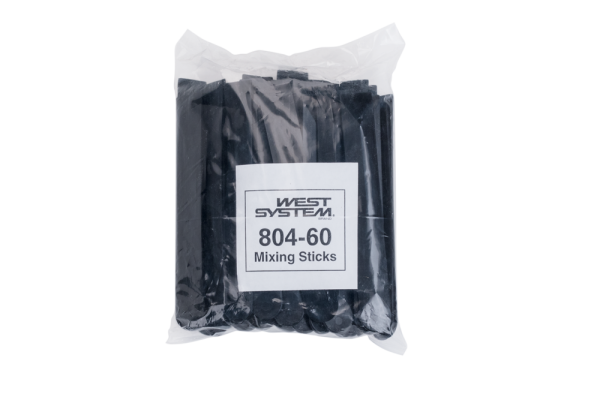 Mixing Pots
Our Mixing Pots can be reused because cured epoxy easily pops out of these heavy-duty plastic mixing pots. They come in 16 oz and 32 oz sizes, to accommodate batch sizes that are convenient for most epoxy projects. The pots are also calibrated as an aid in measuring larger batches.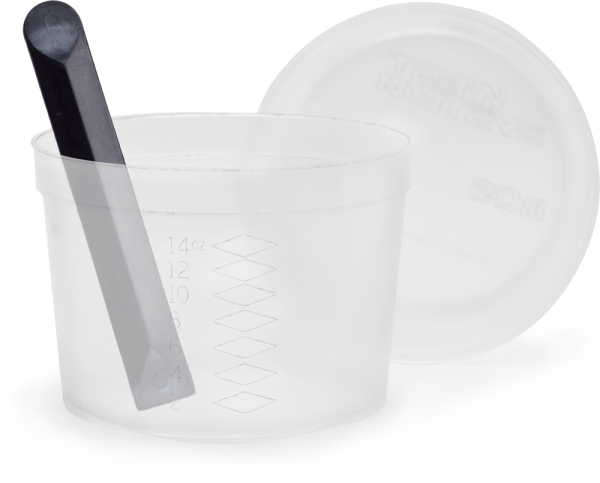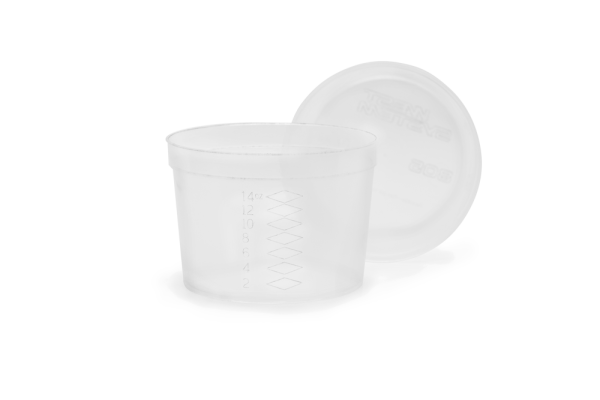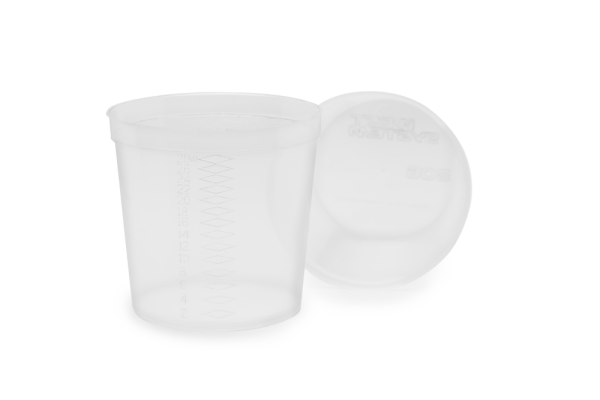 Syringes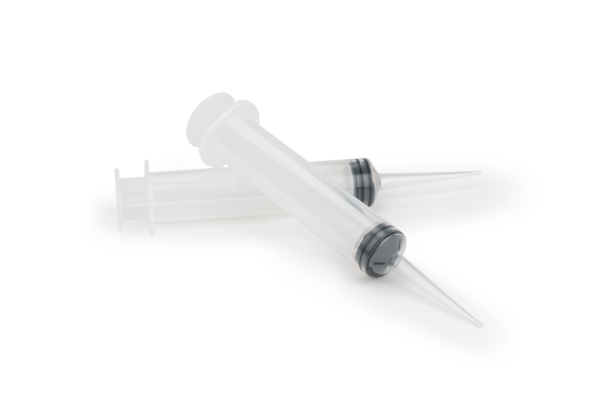 Reusable 807 Syringes can be loaded with your epoxy mixture for injecting into tight spots. Ideal for hardware bonding and small repairs. Holds 12 cc (about 0.4 fl oz).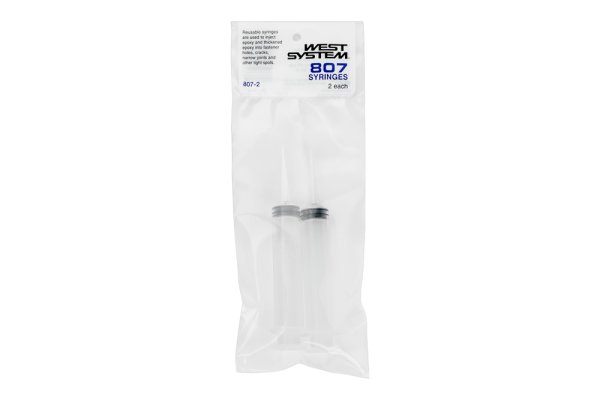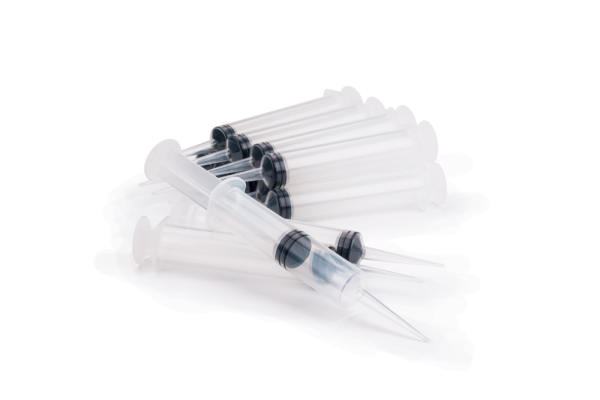 Flexible Plastic Spreaders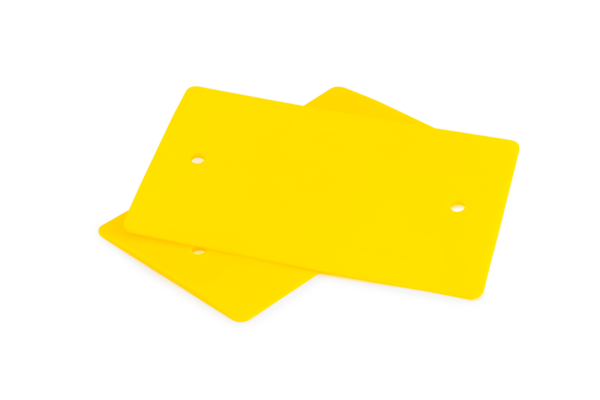 The plastic spreaders are flexible, reusable 3½" x 6″, and double-edged for flow coating, fairing, filling, and applying fabrics.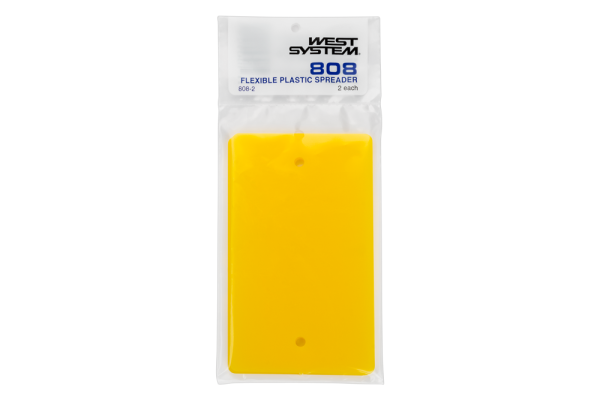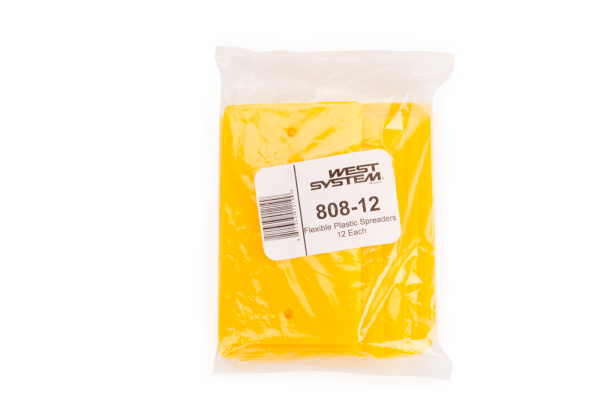 Notched Spreader
This stiff 4″ x 4″ plastic spreader with 1/8″, 3/16″, and 1/4″ notches on three sides for quickly applying thickened epoxy at a constant rate over large areas. A thin, straight edge is ideal for applying layers of reinforcing fabrics.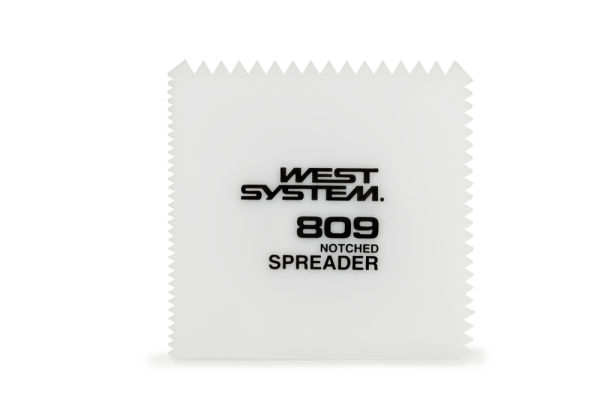 Fillable Caulking Tubes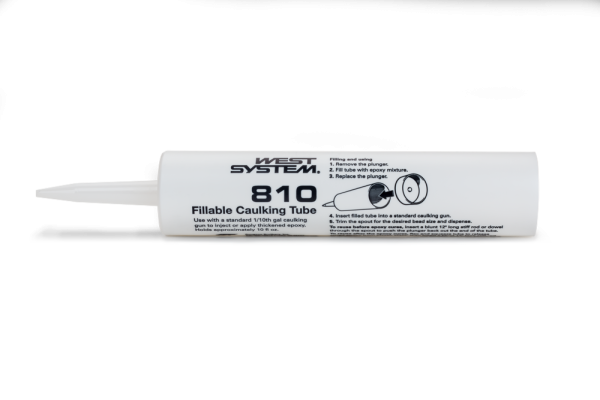 Fillable Caulking Tubes are designed for use with a standard caulking gun. Great for injecting large amounts of WEST SYSTEM Epoxy, laying a lengthy bead of epoxy, making fillets, or injecting epoxy into holes as in hardware bonding, or repairing cracks in concrete. Can be refilled several times before epoxy begins to cure. Tubes can be refilled again after cured epoxy is popped out. Holds approximately 10 fl oz.